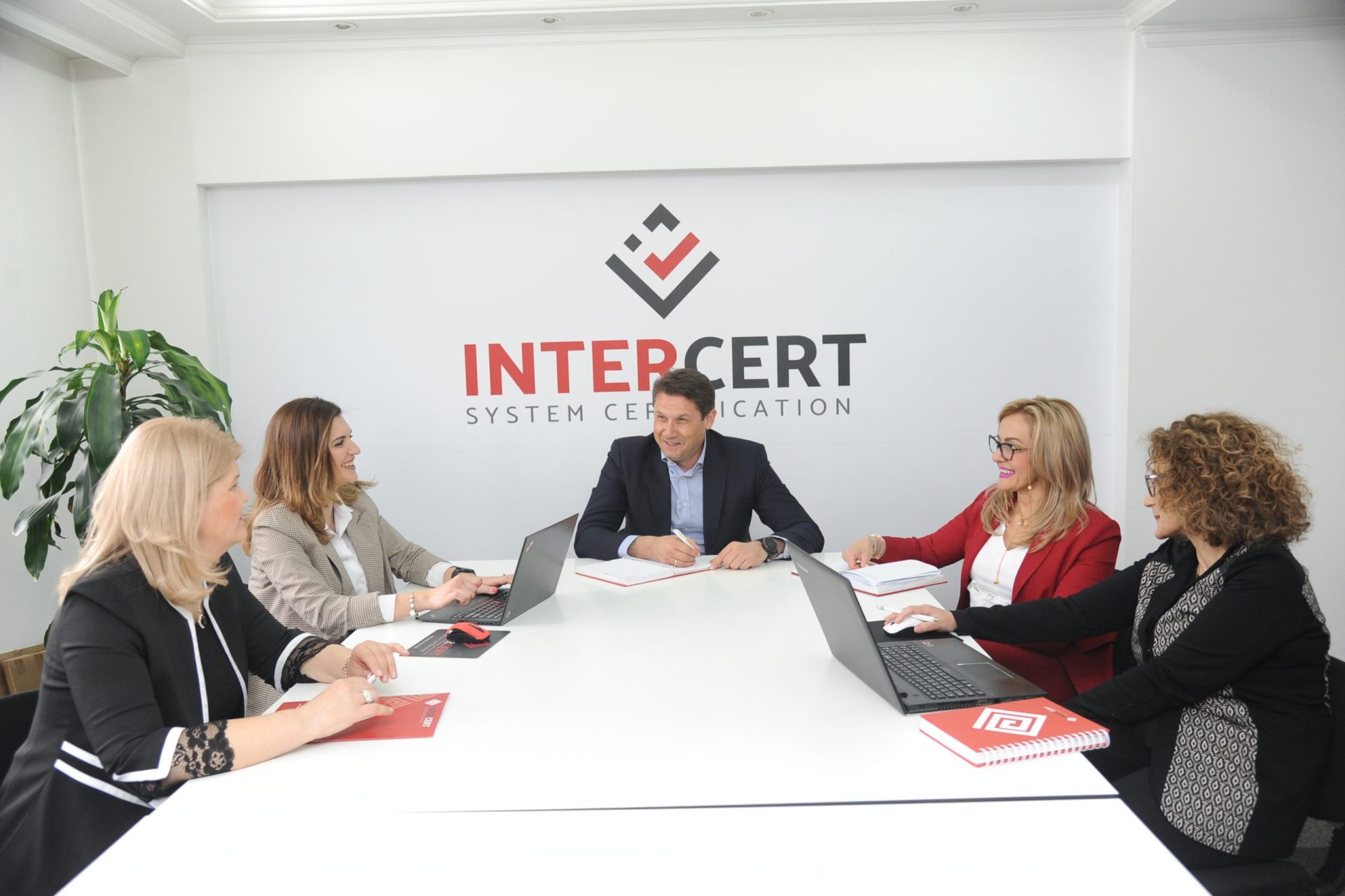 Intercert is a certification body that provides certification services to organizations in various industries. As a certified body, Intercert offers several advantages to organizations seeking certification, including:
Credibility and Recognition
Intercert is an internationally recognized certification body, accredited by several accreditation bodies worldwide. Certification from Intercert enhances an organization's credibility and reputation, and demonstrates its commitment to quality, safety, and environmental management systems.
Competence and Expertise
Intercert has a team of experienced auditors and technical experts who have extensive knowledge and expertise in various industries. They are competent in conducting audits and assessments, providing guidance and recommendations, and ensuring compliance with relevant standards and regulations.
Customized Certification Solutions
Intercert offers customized certification solutions tailored to the specific needs of each organization. This includes certification to various management system standards, such as ISO 9001, ISO 14001, ISO 45001, ISO 22000, ISO 27001, ISO 20000-1, ISO 50001 and others.
Continuous Improvement:
Intercert supports continuous improvement and helps organizations identify areas for improvement in their management systems. Through regular surveillance and re-certification audits, Intercert ensures that organizations maintain their certification and continue to improve their processes and systems.
Global Network
Intercert has a global network of offices and auditors, which enables it to provide certification services to organizations worldwide. This makes Intercert an ideal partner for organizations operating in multiple locations and seeking a consistent approach to certification.
Experience
Our auditors have relevant experience in your industry. The audits, surveillance, and (re)certification, i.e. the evaluation of the management systems by INTERCERT are conducted by a team of specialized, competent and highly educated certified auditors. The lead auditors which head the teams are also members of the Technical Committee of the Institute for standardization of the Republic of Macedonia (ISRM) as well as the Technical Body for Certification Bodies within the Institute of Accreditation of Republic of Macedonia (IARM).
Accreditation
INTERCERT is a certification body accredited by the Institute for Accreditation of the Republic of Macedonia (IARM). The Institute for Accreditation of the Republic Macedonia IARM as a National accreditation body is signatory to the IAF MLA (International Accreditation Forum Multilateral Recognition Arrangement), an international organization which brings together the accreditation bodies throughout the world and the EA (European co-operation for Accreditation) and has signed mutual recognition agreements, which means that all accredited certificates issued on our part through Intercert are internationally recognized. Information about our clients as confirmation of validity of the certificate may be received by making a request on our e-mail address [email protected].
Reputation
Intercert reputation can be checked by checking reviews and testimonials from our clients who are working with us.
Customer Support
Intercert offers unmatched level of customer support. We are easy to reach and responsive to your queries and request for a quote. Our response rate is 100%within 24hrs.
---
Intercert's certification services help organizations improve their performance, enhance their reputation, and meet customer and regulatory requirements.
As a certification body, we help you gain several advantages. Here are some of them:
Enhancing Credibility: Being certified means that you are recognized as an authoritative and trustworthy source in your field. This helps to enhance your credibility and reputation, which can attract more customers and clients.
Increasing Awareness: As a certified organization, you have the opportunity to educate employees about the importance of standards and the benefits it can provide. This can help to increase awareness and promote adoption of standardization in the industry.
Providing Validation: By certifying products, services, and professionals, you provide validation and assurance to customers and clients that they are receiving high-quality products and services from you.
Encouraging Continuous Improvement: Certification helps and encourages continuous improvement by setting ongoing certification requirements and providing ongoing training and education opportunities.
Overall, becoming a certification can be a valuable way to enhance your credibility, establish industry standards, increase awareness, provide validation, and encourage continuous improvement.
The policy of INTERCERT is to meet our clients needs by delivering certification of management system services, with a high degree of:
Promote best practices

—ISO and other standards give you access to internationally recognized best practices across your business. Standards exist for everything from quality management to environmental performance, information security, food safety, risk management, and health and safety.

Helps you become more productive

—Adhering to standards requires you to clearly define, document and monitor your business processes. You also need to set objectives for your company and measure your progress. This work is critical to building a lean, productive business.

Keeps customers happy

—Standards help keep customers satisfied by improving complaint management, quality control and client satisfaction monitoring. Research indicates one of the top benefits from certification is reduced customer complaints.

Improves revenues

—Certification can help your bottom line. Three in five companies that adopted ISO increased their revenues, according to a 2015 analysis of 92 studies. The revenue increase was significantly higher than for non-certified companies.

Opens doors to new markets

—Standards gives your business access to new markets. For example, you may be eligible for government contracts that require adherence to certain standards. Or, maybe, you'll be able to join the supply chain of a larger company or a megaproject. Many standards are recognized worldwide and can increase your credibility with customers in international markets.

Fosters team commitment

—Meeting ISO standards can help you foster a more engaged and productive workforce. Certified businesses report better job satisfaction, turnover, absenteeism, employee motivation and manager-employee communication, according to the 2012 research review.